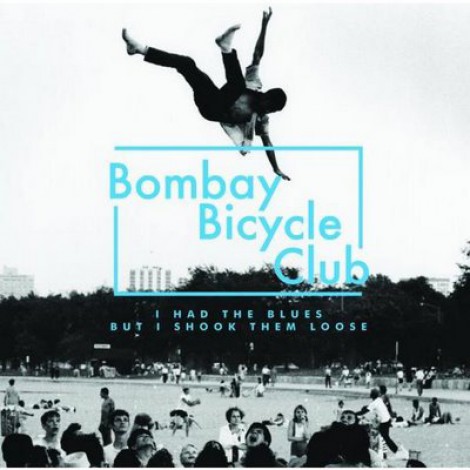 Chronique Album
Date de sortie : 06.07.2009
Label : Island Records


Rédigé par
Hybu
, le 9 août 2009
Bombay Bicycle Club n'est plus le sigle attitré de la British Broadcast Company, des petits malins ont eu l'idée saugrenue d'en détourner le contenu... Le club de Bicyclette de Bombay ? La blague, cette bande de petits jeunes tout juste sortis de l'adolescence ne sent pas trop le curcumin sauf peut-être celui des curry de Brick Lane. Depuis quelques temps déjà, le « club » nous offre d'impressionnants singles qui en faisaient l'un de nos plus grands espoirs britanniques.

La superbe introduction du disque (Emergency Contraception Blues) met tout de suite dans l'ambiance, nous allons être face à un disque dense, tendu et charnu certainement bien aidé par la production massue de Jim Abbyss, sorte de Karajan du rock indé anglais, bien qu'il soit évident que le groupe a un goût prononcé pour les ambiances épiques (Dust On The Ground) admirablement emportée par la voix tremblante et gracieuse de leur chanteur. On flirte mène occasionnellement avec des ambiances post-rock (Autumn).br/> Plus souvent pourtant, le groupe va plutôt chercher dans le post-punk eighties, guitares cristallines baignées d'écho (la géniale Evening/Morning) ou riffs puissants inspirés d'Interpol période Turn On The Bright Lights (The Hill). La force du groupe est de réussir à toujours garder un angle pop et accessible avec des refrains qui donnent envie de chanter à tue-tête (Always Like This) et des mélodies irrésistibles (What If).

Loin de singer ses contemporains, le groupe a su digérer avec intelligence et à propos ses influences pour en sortir son épingle du jeux. Avec un tel chanteur, le travail était plus facile que pour d'autres, mais heureusement les chansons suivent la cadence. Il est rare de le signaler, I Had The Blues But I Shook Them Loose ne souffre d'aucun temps mort, et si toutes les chansons ne peuvent prétendre à être un single, elles ont pourtant bien leur place dans un album homogène, prenant et qui tourne aisément en mode repeat. Un peu plus et on oubliait que BBC est aussi une radio.