« There is no such thing as society », Margaret Thatcher. Ces mots, placés en introduction de l'ouvrage Skagboys d'Irvine Welsh, font écho à la dernière performance de Slaves au Trabendo. Où en est le punk actuel ? Les punk sont-ils toujours des voyous ? Au vu des interviews récentes du groupe pour leur dernier album, on s'interroge : les Slaves sont végans, contre l'usage excessif du téléphone, l'action du Royaume-Uni en Syrie, le Brexit... Plus un discours de paix et bien-être que de révolte violente.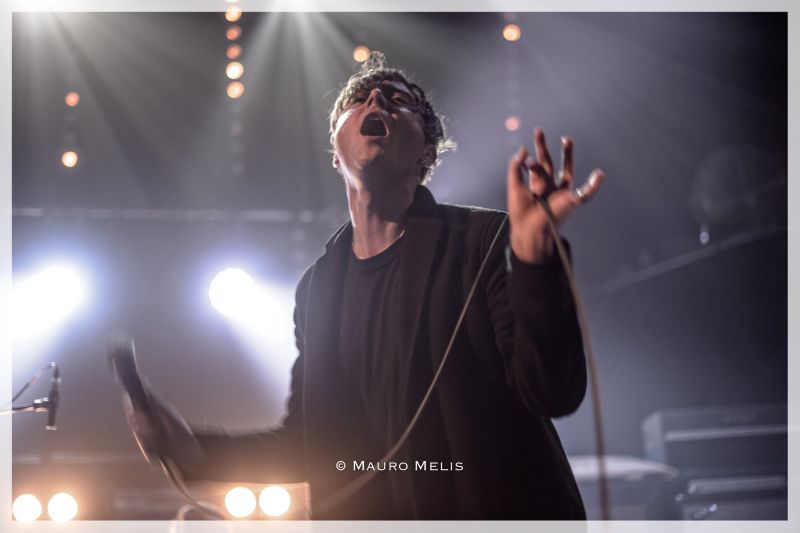 Voyons plutôt... la soirée débute par la première performance parisienne du groupe
LIFE
. Le quatuor du Yorkshire à la pêche : « We are called LIFE ! » hurle Mez, chanteur/sale gosse qui joue sans hésiter avec les photographes placés en tête. Avancées énergiques vers le public, pas de danse, 1-2 1-2... Gamineries ? Jouant au human beatbox, annonçant la part hip-hop de Slaves. Il tient le rôle de chauffeur de salle, « Is everyone looking forward to Slaves ? ». Efficacité prouvée : le public rebondit, ravi d'accueillir le chanteur qui n'hésite pas à rejoindre la foule. Il aboie, danse, saute, finit à terre, dénonce la « popular music », « Britain being an absolut shit», le Brexit... Le boys band a tout donné pour sa première à Paris.
Ambiancé, on va jeter un œil au stand de merchandising. Beaucoup de produits, de jolis t-shirts, des CDs qu'on peut faire dédicacer par les membres de LIFE, présents et très accueillants. Une nouvelle remise en question du concept de « punk », ou comment dénoncer la société tout en marchandant son succès ?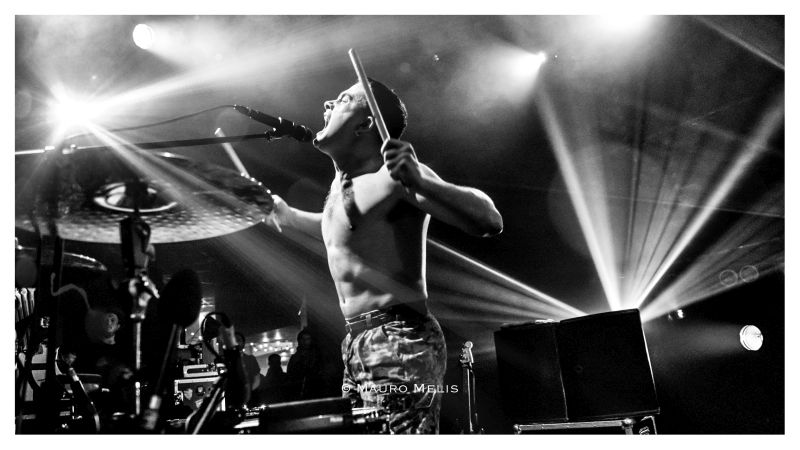 Stop aux réflexions,
Slaves
fusent sur scène. Leur style bruyant, agressif, qui va à l'essentiel. Droit au but. Un délire tapageur, entre Laurie Vincent, fardé de deux traits noir charbon sur les joues, qui gratte comme Tom Morello des Rage Against The Machine, et son pote Isaac Holman, torse nu, qui bastonne les cymbales toujours debout. Petite introduction plaisir pour les fidèles avec
How's Amelia
, issu de leur album
Sugar Coated Bitter Truth
de 2013. Le morceau
Spit It Out
nous expédie dans un boui-boui du Kent, porté par l'énergie des slams dans la foule (« What are you gonna do about it », « Spit it out »). Le concert est un chaos fiévreux.
Sur
Play Dead
, le duo dénonce notre connexion/déconnexion, nous invitant à éteindre nos appareils, nous reconnectant à la réalité (« Too connected, disconnected. Switch it on, Switch it off »). Slaves, un groupe engagé, pour la réunion de l'humanité. « Its nice to be back », « Thanks for the support » : les punks sont friendly, ils ont le sourire communicatif, la connexion au public, une évidence.
Nous sommes «
Hypnotised
». Télé-réalité, chimère de vulgarité, trop-plein d'absurdité, vie privée du mec d'à côté (« Pick yourself up boy, dust yourself down. Nothing going on in this imaginary town »). Slaves nous réveillent, nous ouvrent les yeux, par ce titre bluesy, unisson basse/batterie/cœur. « This one goes to the rich fucking politicians » : C'est l'heure de l'hommage avec
Rich Man
, en écho au
Country House
de Blur, mais bien plus extrême (« Rich man, rich man I'm not your bitch man, bitch man »). Slaves dénoncent ici l'affaire du compte offshore de David Cameron (« He keeps his money in an offshore account. Don't want the taxman to see the amount »).
Un retour à 2015 avec les mots justes de
Sockets
, album
Are You Satisfied?
(« It wasn't her fault, she made sugar taste like salt, cause she was so sweet »). « Fucking hell its hot up here ! » : la foule fait des bonds, puis se pose, invitée à s'enlacer. Pas besoin de comprendre la langue, Slaves s'apprend par le corps. Le punk est exutoire, langage universel entre rage et espoir.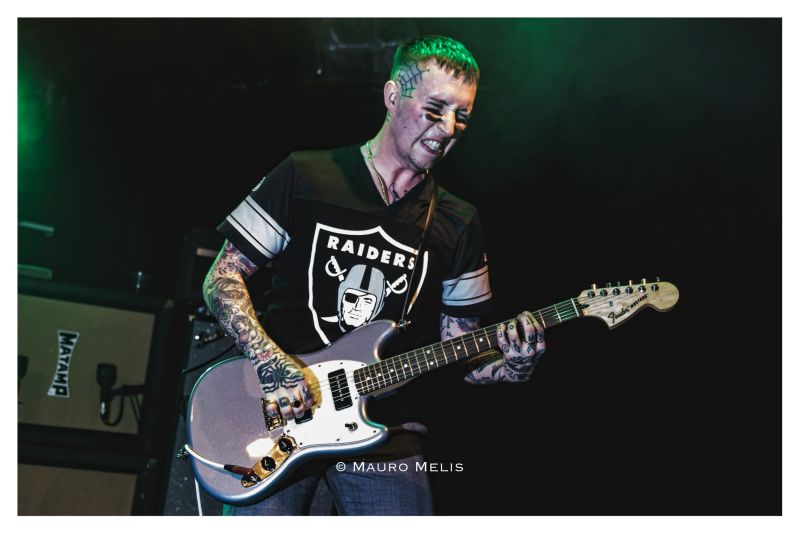 « Life is nothing but lies » déclare Isaac.
Lies
, le titre de la maturité, qui permet à Slaves de jouer sans crier. Le plus léger du nouvel album est aussi le plus sensé. Paroles écrites peu après les premières frappes du Royaume-Uni en Syrie (« Power comes at a price. One man's hell, another's paradise », « Blood on the pavements and heads on spikes »).
Énumération sur
HTD's/PHD's
(« Telephone banking. TV meals. Self destruction »), conseil d'ami sur
Take Control
(« Take control of your fucking life ! »). « Everybody sit down », ordonne Isaac. Le public assis par terre sur
Steer Clear
, c'est ça aussi, la magie des concerts.
« Do you think that's where it stops ? Do you think that's where it ends ? » : après
Hey
, le concert est fini, la défoule retombe, on trébuche vers la sortie, le corps vidé de son énergie. Le punk feelgood, ou l'anarchisme réinventé.