Un Pop-Up du Label qui se remplit doucement mais sûrement en cette mi-semaine. C'est le retour en France du chanteur et multi-instrumentiste Ed Harcourt. Après dix ans d'absence, « I was distracted » justifie-t-il en plaisantant.
Un prélude français par
Dani Terreur
, homme machine venu sans son groupe pour l'occasion. On retiendra les paroles, un champ lexical naturel (« Au-delà du système solaire », « Espace/frontières/océan » « Soleil acide ») et des rimes qui claquent tout en douceur (« Tes yeux morts vivants me glacent le sang/Les yeux maquillés en bleu foudroyant », « Six pieds sous terre, ma colère rêve de sortir au grand jour »). De jolis mots et un esprit disco teinté de fraîcheur.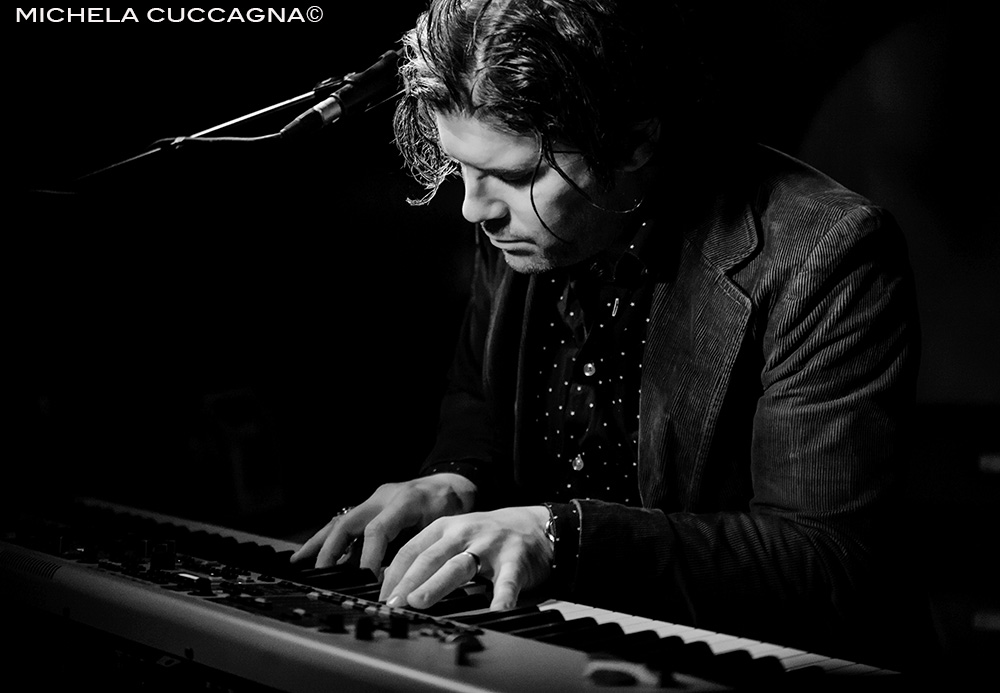 Ed Harcourt
signe son retour par
The World Is On Fire
, chant engagé inscrit dans son nouvel album (le septième),
Furnaces
, sorti en 2016. Un album symbole du talent de l'artiste qui s'est bien entouré pour l'occasion, en témoigne la pochette saignante par le grand Ralph Steadman, illustrateur des œuvres d'un certain Hunter S. Thompson. Un son grave, pur, bétonné. Une scène baignée dans un rouge carmin à l'image des paroles « Baptised by the flames ». Ed Harcourt, trente-neuf ans, homme d'expérience qui ne fait qu'un avec son clavier. Le piano donc, mais aussi, tout au long de la soirée, la batterie et les guitares (les bien nommées
The Beast
et
The Dude
).
Sur
Occupational Hazard
, la bête de scène se déclare, gestes appropriés, jeux de mots bien placés (« You see the danger in yourself/You feel the danger is yourself »). L'artiste à un sacré coffre et une énergie qui lui tiendra au corps jusque tard dans la nuit, assurant une performance remarquable de deux heures. Chanteur et public s'accordent harmonieusement, vive déclaration (« T'es un putain de génie ») et réponse amusée d'Ed Harcourt (« I have an ego the size of Donald Trump's penis »), signal de la conscience politique du chanteur, qui se reflète également dans son dernier disque instrumental
Kakistocracy
: gouvernement dirigé par les moins compétents. Un art engagé depuis le début, rappelé ce soir à l'écoute des paroles de
Church Of No Religion
(« I'm tellin' you the truth if World War III comes soon/You'll find me singin' in a church, singin' in a church, singin' in a church/Of no religion »).
Réalisme mêlé à une maîtrise de l'autodérision, facteur de joie ambiante (« I know the words for I am sorry in almost every language. It's an english thing »), jusque dans les chansons (« You're so beautiful and I'm grotesque. »). Ed Harcourt, artiste à l'élégance anglaise : chemise et veste noire, avec alliance d'un côté et tête de mort de l'autre. Rockeur.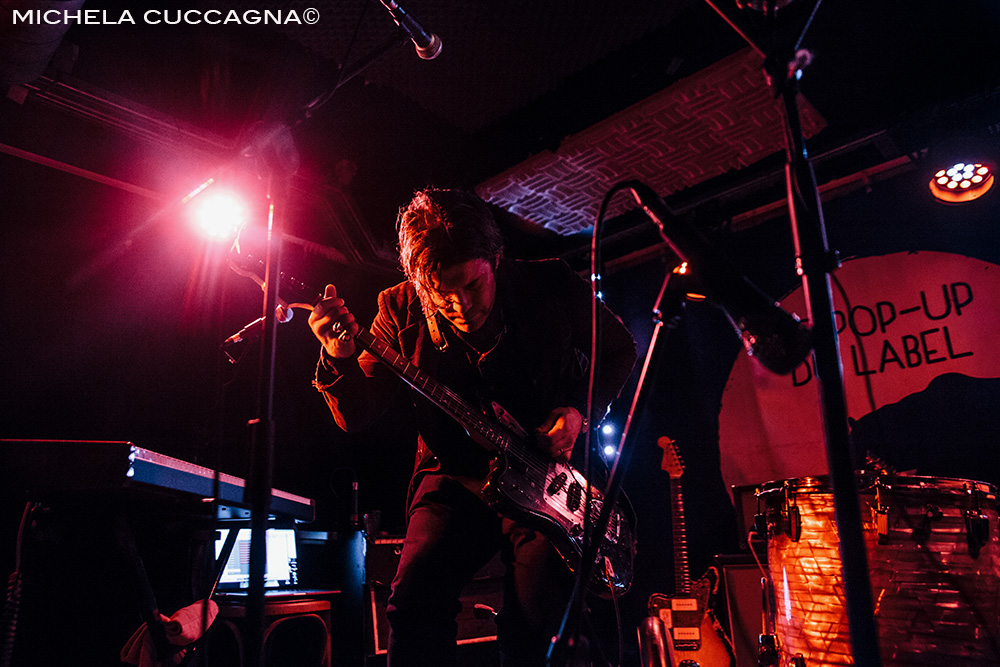 Il enlace le micro, se révélant plus slow, sensuel, séducteur sur
Immortal
et
Apple Of My Eye
(« You pretend you're happy/That you've got it all/But don't be upset/If you fall on your knees/And beg like a dog »). Des moments forts, les yeux fermés sur
God Protect Your Soul
(« Maybe you've been drinking from the Devil's bowl »). Une promenade à travers champs sur l'entraînante et jazzy
Black Dress
(« You said I have a bad side/It comes when all the clocks have stopped/I feel my heart begin to drop »). Un bel hommage à Dionysus (« God of wine, decadence and the duality of man : destroyer and creator »). La dualité poétique sur
Murmur In My Heart
(« She is the street light in the alley/She is killer in the dark »).
Sans oublier un clin d'œil affectif à la chanson française : « I listen to a lot of french music, Charles Trenet... Gainsbourg when I want to convince my wife to have sex with me (rires) ». Pour rester dans l'ambiance, Ed Harcourt sort un microphone Elvis : « It's time we get romantic ». Il marche dans la foule, avec un ton de voix séducteur à la
Only You
. Talentueux musicien bien équipé, il nous surprend avec ses trouvailles : une machine infernale de 1930 achetée sur eBay, un piano magique Pleyel qui porte son anatomie au regard de tous et permet à Ed Harcourt de conclure sa performance intimiste et singulière sur
Those Crimson Tears
.
Hats off !