La Cigale. Capacité : 1389. Ressenti : 3000. Ce soir, tout le monde est en joie et Dame Pigalle s'est parée de ses plus belles paillettes. Que le spectacle commence ! Echauffement rafraîchissant mené par Juniore (groupe français sans grand intérêt mais mignon, quand même) en première partie, puis on frétille d'impatience. Miles Kane, offre-nous ton Coup de Grace ! (prononcez « cou de gras » en version miles kanienne, nom de son troisième album de dix titres, sorti en août dernier chez Virgin Records).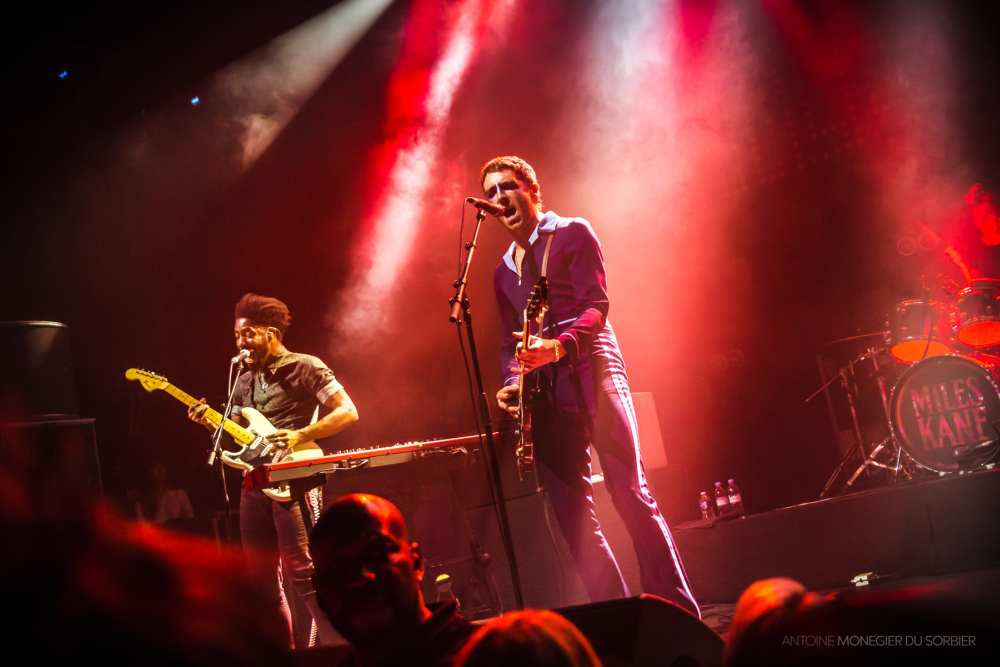 « Give me something for the guillotine », ça ne rigole pas. Heureusement, ces paroles, en première ligne de son nouveau
Coup De Grace
, sont aussi sombres que son ton est énergique. On est attrapés par le punch no limit qui se dégage de la scène. La croisière s'amuse, le bal s'emballe ! Un individu à la coupe palmier se déchaîne dans la fosse, à en perdre ses feuilles : « The night time is the right time don't you know girl ». Sa batteuse blonde, Victoria Smith, son guitariste black, Dom John, et son bassiste blanc, Nathan Sudders, sont à égale distance de la justesse : en plein dans le mille. Suant de la même fièvre dansante et déposant des bombes musicales sur le public, à l'image de
Inhaler
et
Loaded
, Miles assure, même sans Lana Del Rey et Jamie T en guests sur le second. Il y croit. Il mène le jeu. Lourd, léger, et professionnel.
Soudain, les regards qui s'enlacaient dans l'assemblée, formant à loisir des crushs délicieux et éphémères, virent en une ligne droite et uniforme : une étoile filante vient d'apparaître. Alex Turner, le singe magnifique des Arctic Monkeys et moitié du duo The Last Shadow Puppets, qu'il forme avec le leader de cette soirée. Ce genre d'apparition, offerte à nos yeux que tous les deux ans au minimum (la dernière en date remontant à 2016, avec le concert du duo à Rock en Seine), figure dans le top des meilleurs moments rock de l'année. On vous laisse deviner lesquels.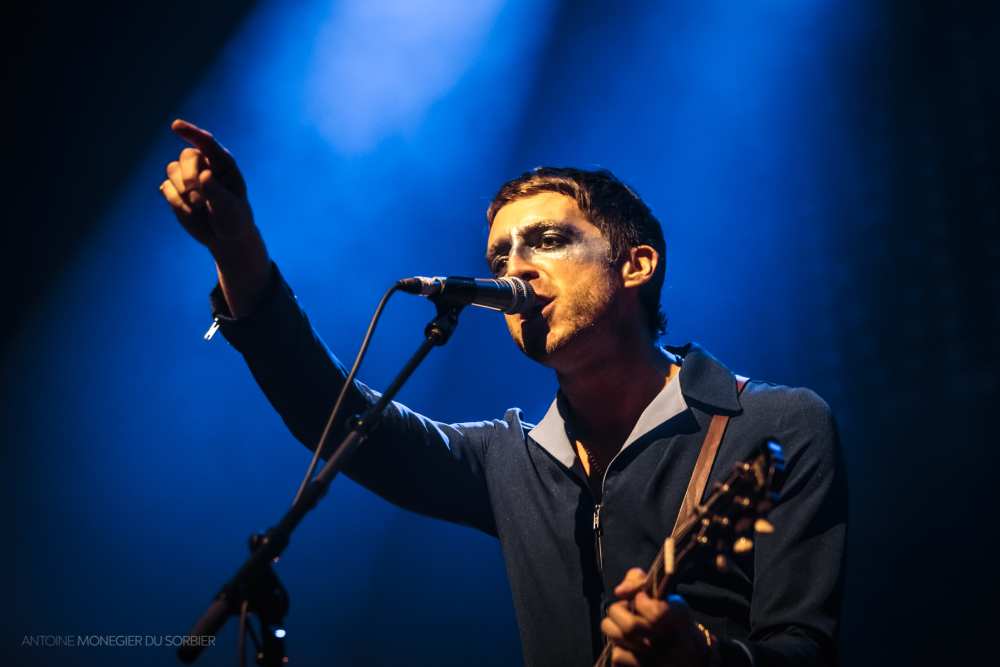 « And your love / is standing next to me » : face à ce single ressuscité en pleine puissance de 2008 (
The Age Of The Understatement
, leur premier album) à 2018, le coït sera court et riche en intensité. La tête nous tourne. Fort heureusement, plus de « holy ghost » pour le reste de la performance, si ce n'est son ombre dans la chanson
The Wrong Side Of Life
(« I bought the holy ghost to watch over you »). Même après des sauts sur place par centaines dans la salle (« There's no water in the water / you're just my mirage »), on a encore l'eau à la bouche. A la dernière seconde de
Come Closer
, on ne sait qu'applaudir : la performance de quinze titres en 1h05 ? Ou sortir les crocs tellement on reste frustré.
Ce soir, cher Miles, je ne suis pas comblée. Mais je me suis bien amusée. A Paris, dans les esprits : the beat goes on. On en veut encore !