Auteurs d'un premier album passé relativement inaperçu il y a deux ans, Happyness refont surface sur scène avec une poignée de leurs meilleurs titres et leur hargne habituelle. En première partie des américains de The Dandy Warhols, le quatuor londonien parvient progressivement à entamer les hostilités sur une demi-heure de pop rock électronique réussie.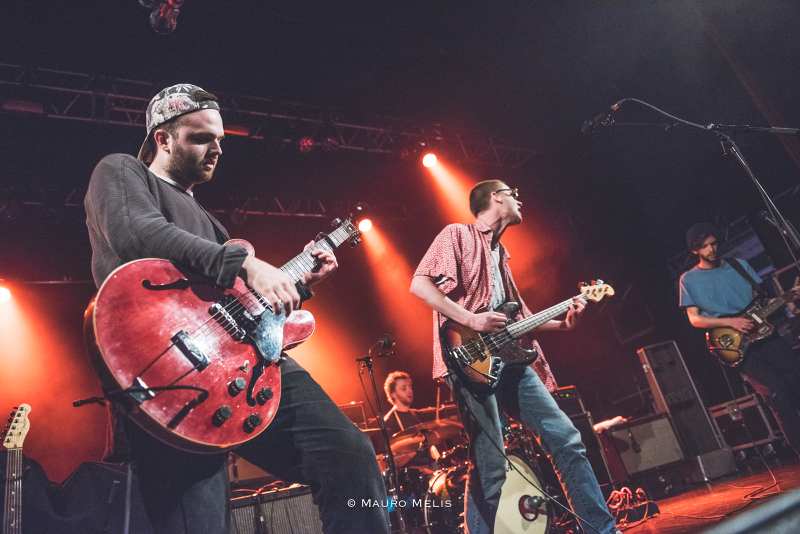 Happyness
débutent le show sur la douce psyché
It's On You
avant d'enchaîner sur
You Come To Kill Me ?!
et sa power pop symphonique. S'ensuit une des plages les plus prometteuses de
Weird Little Birthday
,
Orange Luz
, à la dream pop apaisante – peut-être un peu trop en ce début de soirée au vu de la réaction pondérée du public.
Celui-ci, jusque-là encore réticent et peu nombreux aussi bien dans la fosse que les deux balcons, ne commence véritablement à se réveiller qu'à partir du single
Anything I Do Is All Right
et ses guitares abrasives. Le groupe n'hésite ensuite pas à éprouver une nouvelle composition,
Friend Of The Rev
, au refrain entraînant et au solo de guitare revigorant.
Montreal Rock Band Somewhere
vient conclure un trop court set – mais où est passé le génial
SB's Truck
? – qui n'a pas forcément permis à Happyness de dévoiler toute leur palette musicale. Fort heureusement, le long crescendo final de la dernière chanson vient explorer l'aspect noisy du groupe, recueillant de chauds applaudissements de la part du Trianon, à présent bien rempli et en forme pour les Dandy Warhols.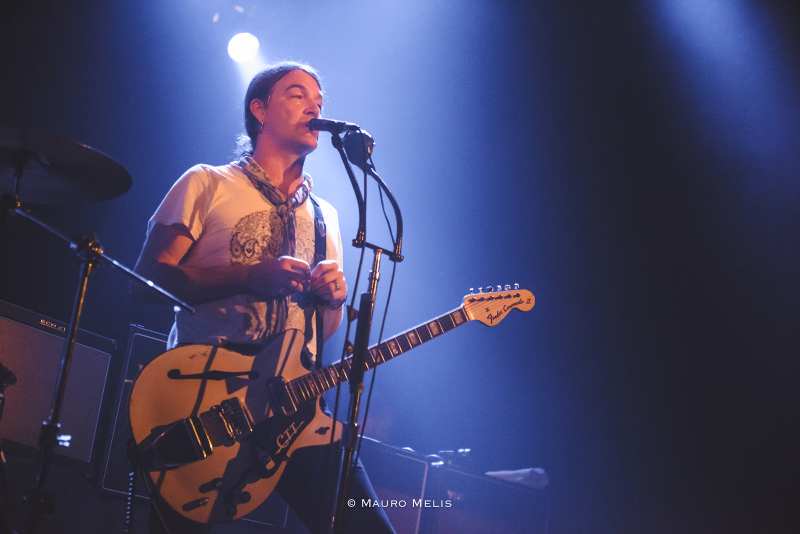 Alors qu'arrivent sur scène les quatre compères de Portland, le ton est d'entrée posé avec
Be-In
puis peu après le culte
Get Off
. En pleine tournée pour la sortie de leur neuvième disque
Distortland
,
The Dandy Warhols
interprètent autant de compositions de ce dernier que de leurs mythiques
...The Dandy Warhols Come Down
et
Thirteen Tales From Urban Bohemia
, datant déjà de 1997 et 2000.
Quelques morceaux de
Distortland
n'ont clairement pas à démériter aux côtés des plus anciens, tels que les entêtants singles
STYGGO
et
You Are Killing Me
qui obtiennent moult cris et acclamations, mais ce sont tout de même les
Good Morning
et
We Used To Be Friends
ou encore un somptueux
Every Day Should Be A Holiday
en acoustique qui remportent haut la main les faveurs de l'audience.
L'enchaînement
The Last High
et
Plan A
sont un grand moment de bonheur pour les fans du fascinant
Welcome To The Monkey House
tandis que le final met en avant
Thirteen Tales From Urban Bohemia
avec rien de moins que
Solid, Godless
et l'affolant
Bohemian Like You
.
Une bien belle façon de terminer une soirée qui avait déjà bien débuté avec Happyness, dont on attend avec impatience le second album.