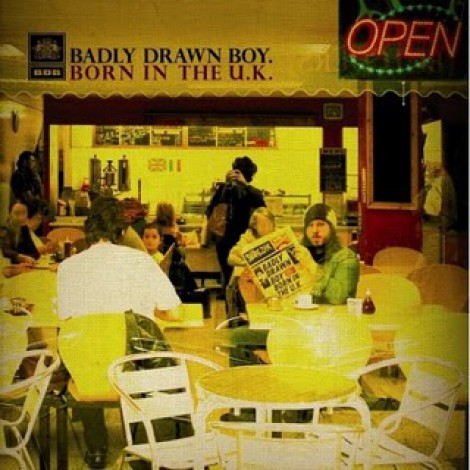 Chronique Album
Date de sortie : 16.10.2006
Label : EMI


Rédigé par
ALF
, le 16 octobre 2006
Dans Born In The U.K., le cinquième opus de Damon Gough (alias Badly Draw Boy), l'artiste mêle le style traditionnel qui a fait son succès à des essais plus risqués et parfois contestables. Un album qui se laisse pourtant écouter avec autant de plaisir que les précédents.

Born In The U.K. explore la vie de l'artiste en Grande-Bretagne, et tente de définir ce que signifie "être anglais". Après une courte introduction tout en douceur, l'album s'ouvre sur le single Born In The U.K., un compromis entre le style propre à Badly Drawn Boy et le rock plus rythmé des années 80. Une petite réussite qui suggère bien l'esprit de cet album, une sorte de recherche entre le nouveau et l'ancien, un désir de renouvellement.

Mais cette tentative de diversification musicale n'est pas toujours si bien venue: en témoigne un titre très ringard, Welcome to the Overground qui résonne un peu comme un mauvais music-hall des années 7O. Les meilleurs titres sont sans doute ceux dans lesquels Damon Gough ne se force pas à inventer quelque chose de nouveau, mais se balade dans le rock acoustique qu'il connaît sur le bout des doigts, qui permet à ses paroles de couler en toute tranquillité. Parmi ceux-la, Degrees Of Separation, The Time Of Times, ou encore One Last Dance et The Long Way Round. Des titres plus simples, avec une guitare et une voix. De la mélancolie, de la douceur et de la tristesse enrobées dans la voix suave et veloutée de Damon Gough.