Pour leur retour en France, les Kooks se sont payé l'Olympe et le groupe british qui décolle en ce moment, Blossoms.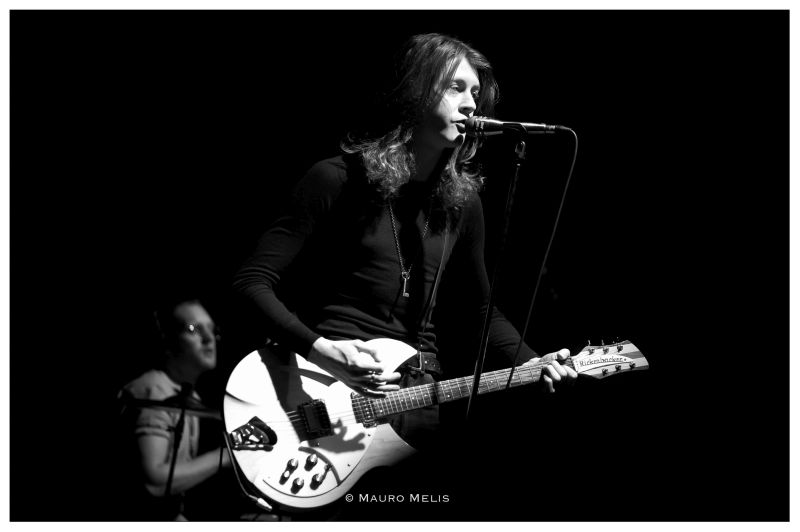 En premiers donc,
Blossoms
, trente minutes de son. Mon dieu qu'ils adorent Paris ! Un grand
At Most A Kiss
. Charlie, le bassiste, est tout en african patchwork. Le leader a toujours la chevelure. Par moments on se demande s'ils font du playback, ou alors c'est juste la gorgée de bière qui est un peu trop corsée. Tom, le leader, nous offre sa blague du « Recently been dumped » et demande au public, qui s'est récemment fait largué. Succès garanti et bonne ambiance. Sur
Deep Grass
, c'est sexual movin', la scène spacieuse permet l'abolition des interdits. On notera l'hommage individuel fait à chaque membre du groupe par le leader. Beau final sur
Charlemagne
. Des battements de mains éparses.
« Elle a pas de mec, elle a pas de vie ». Un interlude comme on en vit rarement, ponctué de discussions toujours plus riches de sens. Pendant ce temps, notre attention se pose sur les grands baraqués qui testent le son des grattes. Dans la salle de l'Olympia, cliché des vieux sur le balcon et de la jeunesse debout en piste. Le public ce soir est plein de nuques parfumées, douces senteurs Yves Rocher. Les disques passent, puis sur
Walking On A Dream
, un rideau léger et immaculé nous fait de l'oeil. Ici, on est tous habité par un attrait spontané pour les
Kooks
, berceurs d'une adolescence bien vite diluée. Applaudissements alto tempo pour le groupe si langui.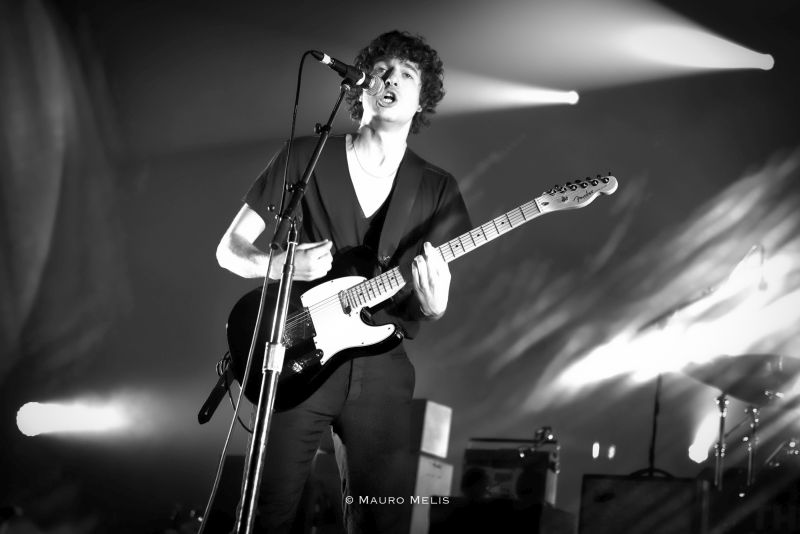 La scène voit rouge : « Did you see the way she looks at me? ». On est transporté en 2009. C'est beau, et ça surprend : « Putain mais ils ont quarante ans !? ». Des grands qui chantent « You don't love me you don't care ». « Good evenin! Welcome to our show » : un comeback qui sent le bon réchauffé. « Won't you come on over to the other side of my sofa ? » sur l'efficace
Sofa Song
. Plus tribal,
Bad Habits
fait lever tous les vieux en mode badass. Pendant que les jeunes dansent tous comme à la maison, no limit.
« On va vous jouer le tout premier morceaux qu'on ait jamais écrit,
Pull Me In
». Mais c'est énorme. A l'image de ce moment fameux où Luke, le leader s'adresse au public : « Et maintenant, l'un de nos tout premiers singles, j'espère que vous vous en souvenez ». Résultat: un beau millier de premiers de la classe. Comme une récitation par coeur, du bout des doigts jusqu'au bout de la langue, notamment sur
She Moves In Her Own Way : « She went to my show just to hear about my day ». Luke nous demande comment on se sent, « How do you feel, do you feel love ? ». Réponse du public : « I love you ».

Place aux nouveautés avec Rosie. Juste le clavier, les guitares et une voix, puis entrée de la batterie. « Cette chanson est pour tout ceux qui sont en deuil. J'ai perdu mon père ». L'instant émotion, avec un solo de clavier (« If you could see my smile », « Boy would you be proud »). Changement de scénographie, boombox et synthétiseurs sont installés. Retour du boys band avec un son bien gras. « I feel sweet emotions » : le chanteur, jusque-là plutôt tendre, se transforme un peu en prédateur : « How are you guys on top ? ».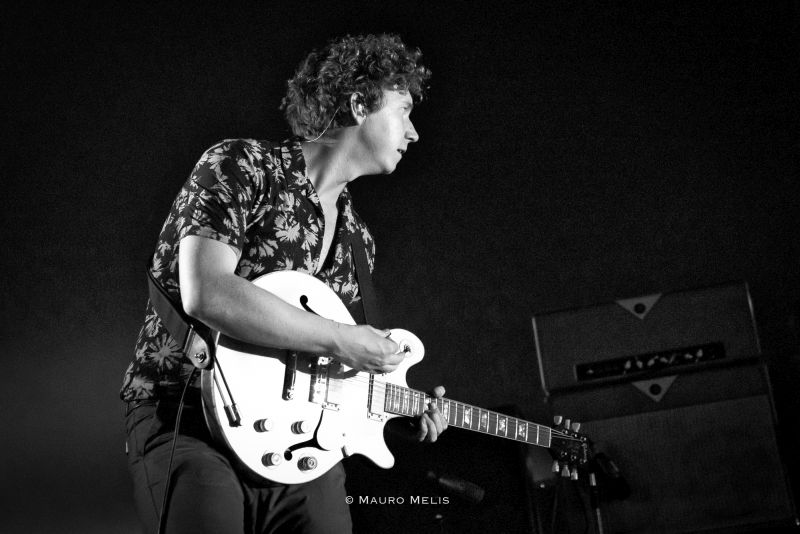 Maintenant on peut se dire au revoir. « Merci au top cool groupe Blossoms, c'est notre dernier morceau, mais on ne sait jamais, peut-être que si vous applaudissez assez fort, on reviendra ». Le « I want to make you happy, I want to make you feel alive » du tube Junk Of The Heart sonne le glas. Le balcon va tomber sous les tambours piétons du rappel. Une triple finale grandiose, qui s'achève sur Naive.

Merci pour ce retour aux années insouciantes et, revenez vite !