La Machine du Moulin Rouge à Paris se transforme en palace goth ce lundi soir, avec pour unique lueur directrice IAMX.
Des orchidées défilent sur l'écran, faisant écho à la voix clarifiée de Chris Corner. La scène est exposée. Gothic, chic, canon : un concert qui débute par le tout neuf
Alive In New Light
extrait de l'album éponyme sorti le 2 février dernier chez Orphic.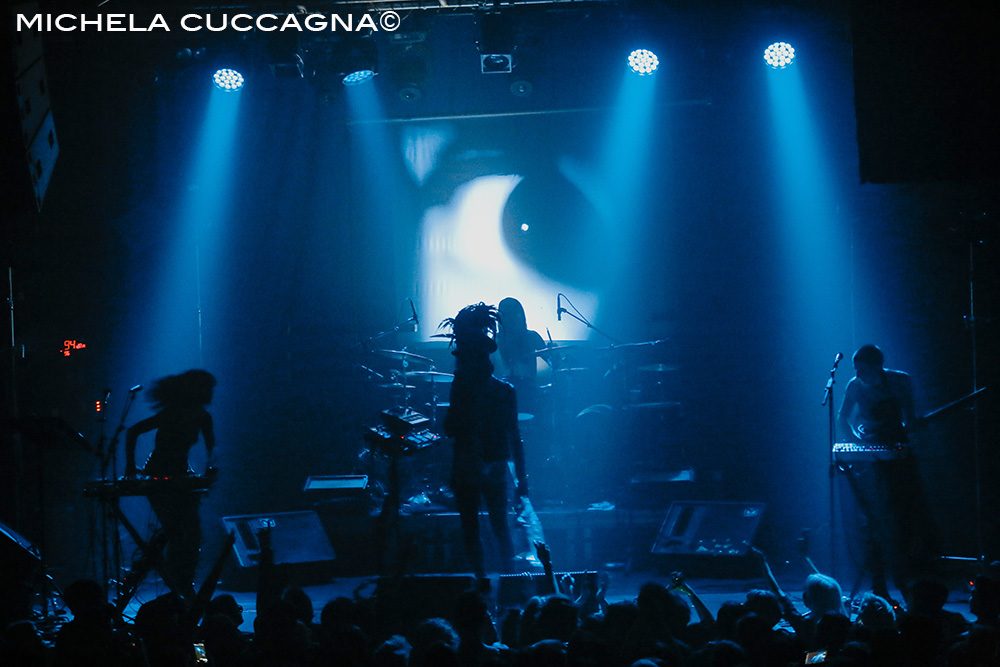 Sur
Happiness
, le chanteur vrille : « I see the zombies walking down the street and it kills me / Their happiness / Liars! (Liars!) Liars! (Liars!) Liars! (Liars!) ». Un homme sous l'eau remplace les orchidées. L'humain est aquatique et les gothiques sont tous vegan, la preuve en guest star avec Kat Von D qui arbore des bottes en cuir vegan. La reine des damnés nouvelle génération tire sur ses cordes vocales, enchaînant
Stalker
et
Stardust
en pleine puissance. Entraînée par une foule de fidèles en procession ténébreuse qui entonnent en choeur « I'll be your shadow I will follow you never let you go / Beauty, violence ! Tomorrow we gonna be stardust ». Un punch !
Il y a bien une
Exit
en plein milieu du show, mais même là, on a peur : « The world is collapsing / The world is indifferent ». Lexique SM et tarzan de la batterie sont aussi au rendez-vous ce soir. Dans cet engouement, on s'interroge, Chris Corner a-t-il une voix qui vient des ténèbres ? Est-il juste un mirage ? (« We are infinite / Can you feel it ? »). Alors que des jets d'eau font leur apparition.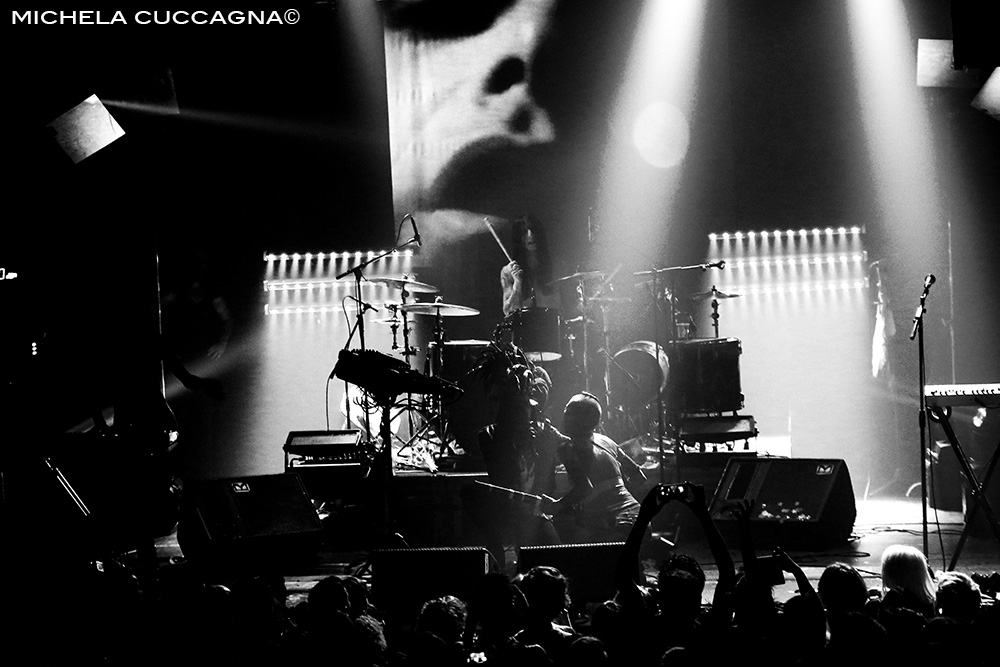 Pour le rappel, les fleurs sont à nouveau de circonstance sur des « Into the lights and the wheel, ecstasy ». Soudain, l'écran zoome sur les pupilles. Le batteur est torse nu et le public s'écrie « Kat we love you ». Sur
The Power And The Glory
, pluie de pilules du bonheur (« Slow down, it's exciting »).
Le public a alors la tête qui tourne (« spinning like a carousel »). Ô dark wave enchanteresse !