Superbe affiche en ce lundi soir au Badaboum à Paris avec deux des meilleurs songwriters de la pop britannique : l'anglais Bill Ryder-Jones et le gallois Gruff Rhys.
Auteur d'un superbe
Yawn
cette année,
Bill Ryder-Jones
délivre un set, seul sur scène, armé de sa guitare électrique. Cela donne des morceaux dans des versions encore plus dépouillées, si cela est possible, qu'elles ne le sont sur son dernier album. Les titres se révèlent encore plus beaux ainsi. L'anglais débute par un majestueux
Mither
, premier single extrait de
Yawn
. Il joue ce soir une majorité de titres de son dernier album :
Time Will Be, John
ou
And Then There's You
s'avèrent poignantes. Dans cette configuration, seul sur scène, se crée au fur et à mesure du concert une ambiance on ne peut plus intimiste entre l'artiste et le public qui écoute religieusement chacune de ses petites perles. Bill Ryder-Jones termine son set par un superbe
Something On Your Mind
. Une très belle performance dont on regrettera juste la brièveté.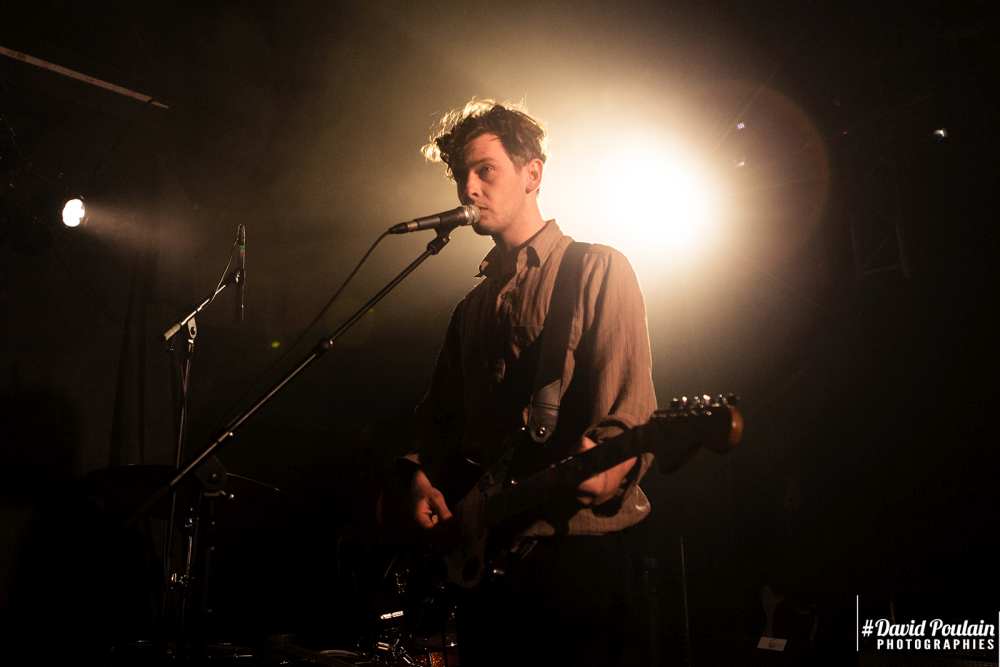 Gruff Rhys
arrive sur scène avec des panneaux à la Bob Dylan dans
Don't Look Back
pour annoncer side one. Il délivre alors toute la première face de
Babelsberg
, son excellent dernier album.
Frontier Man
, pour le coup très Dylan dans l'esprit, ou les magnifiques
Oh Dear!
et cette merveille pop qu'est
Limited Edition Heart
.
Les morceaux sont excellents, le jeu de guitare de Gruff Rhys assis sur un tabouret superbe. Entre les titres, il sort de temps en temps un panneau « applause ». Cela crée une connivence immédiate avec le public et une atmosphère décontractée. Les musiciens semblent à l'unisson, plaisantant entre eux durant le show. Un panneau annonce side 2 et Gruff s'attaque à la face B de
Babelsberg
avec les petites merveilles que sont
Negative Vibes
ou
Architecture Of Amnesia
.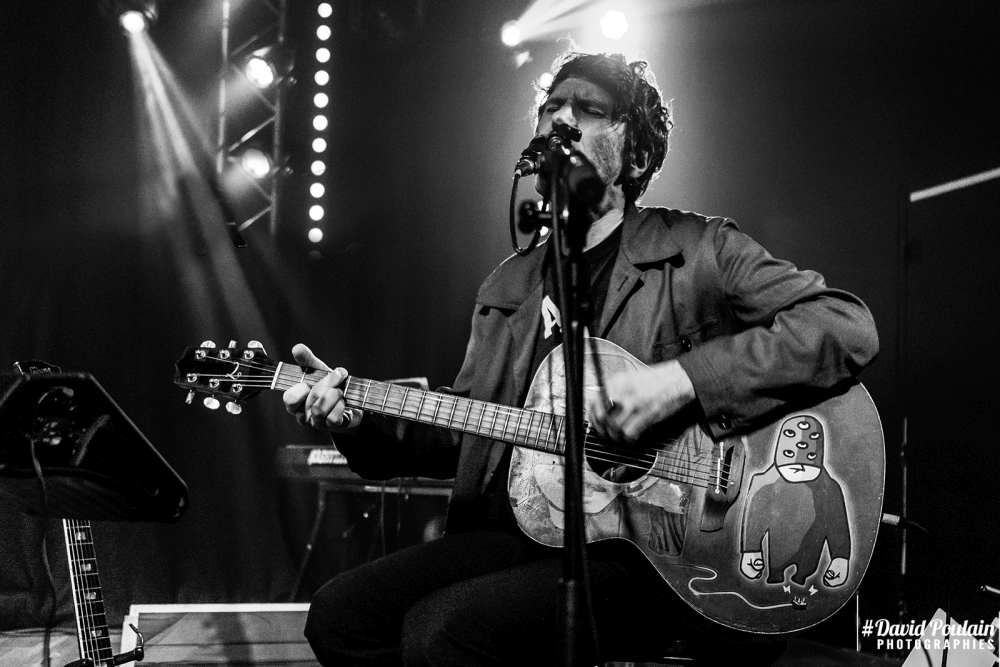 Il délivre ensuite un grandiose titre des Super Furry Animals,
Colonise The Moon
, à l'orgue très Doorsien, qui s'étire sur de longues minutes. Gruff se moque gentiment de lui-même, lui qui a milité via une chanson contre le Brexit pour le résultat que l'on sait. Ses titres en gallois sont délicieux à l'image de
Gwn Mi Gwn
ou
Gyrru Gyrru Gyrru
. Le classique
Candylion
brille de mille feux.
Sur
American Interior
, Bill Ryder-Jones vient le rejoindre et délivre de superbes parties de guitare. Gruff joue un autre extrait de
Candylion
,
Cycle Of Violence
, folk song qui frôle la perfection. Il termine son set par un
If We Were Words
qui montre que Gruff Rhys est définitivement l'un des plus grands songwriters contemporains.If We Were WordsIf We Were Words Deux concerts absolument parfaits de bout en bout. Bill Ryder-Jones et Gruff Rhys nous ont enchantés ce soir là.