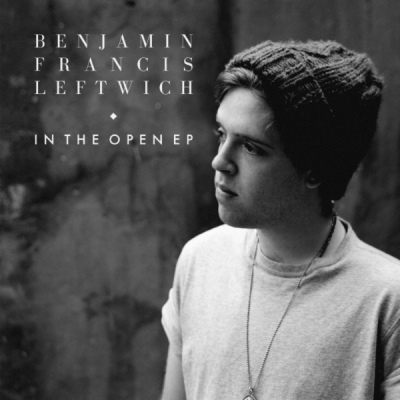 Chronique Single/EP
Date de sortie : 20.11.2012
Label :Dirty Hit


Rédigé par
Emeline
, le 15 décembre 2012
On dit de Benjamin Leftwich qu'il a commencé le piano vers l'âge de dix ans ; mais à écouter ce nouveau maxi baptisé In The Open EP, c'est plutôt vers la guitare que ce jeune beau gosse anglais originaire du comté de Yorkshire semble s'être tourné.

Les quatre titres proposés ici tournent autour d'une folk mélancolique et électrique, sublimée par des cordes qui puisent leur beauté par leur traitement : en rythme (In The Open, Break The Day Open) ou en arpèges (Manchester Snow, Is That You On That Plane), celles-ci provoquent d'étrange sentiments liés, avec en ligne de mire une bonne dose de tristesse et de nostalgie. Rien de surprenant pour un projet folk...

Sauf qu'au lieu de tomber dans l'écueil d'une mièvrerie commune à tant (trop ?) de folkeux, le jeune britannique, lui, réussit le pari d'attendrir sans tomber pour autant dans le rayon des chanteurs à minettes, en faisant le choix d'utiliser des arrangements enveloppants (réverbes, delays, distorsion, etc...) qui donnent à ses compostions une consistance profonde et séduisante.

Mais là où Benjamin Francis Leftwich touche vraiment en plein cœur, c'est par le biais de sa voix, délicieusement douce et fluette, qui ferait tomber n'importe quel fan d'Elliott Smith/strong> ou de Nick Drake. On a vu pire comme comparaisons...