Ce soir à la Maroquinerie le DJ set de première partie est à l'apéro, pas de doute, c'est bien un duo français.
Interlude électronique, boum boum dans une Maroquinerie au complet. Mais serait-ce là un public de petits joueurs ? Patience. Attendons qu'ils se soulèvent pour juger. Jessie Ware, la wine queen, entre en scène : « I never feel alone ». Une femme aux synthés, une batterie masculine, deux grattes et un tambour chauve pour un chétif
Running
. Elle pourrait danser telle une dervish tourneuse mais c'est plus starlette à paillettes yoga, pourquoi pas. Ovation sans révolution, accordons à Jessie qu'elle nous transporte bien plus en live que sur ses prestations studio.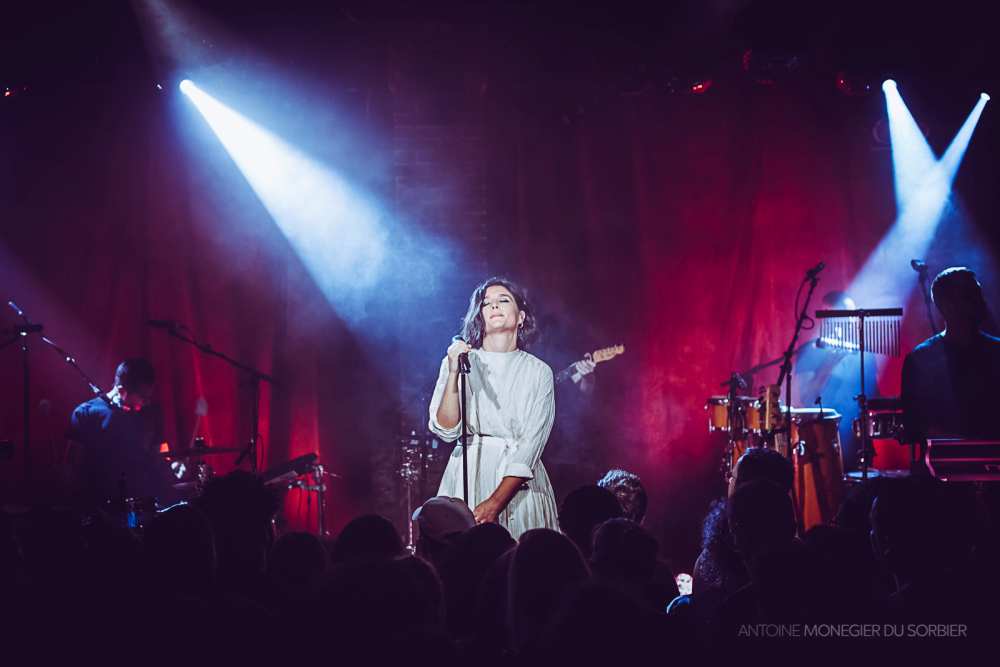 Un brin de Metronomy sur
Domino
au parfum de riviera anglaise. Sauvage, un peu. Les groupies civilisées ont de 7 à 77 ans et le regard tout engourdi. Jessie elle, est pleine de politesse coquine : « C'est un vrai plaisir. Très intime ce soir. Vous avez les plus gros objectifs que j'ai jamais vus ». Ovation ovulatoire. Sur
Want Your Feeling
, les musiciens sont en support. S'enchaîne un
Tough Love
aux cinquante nuances de voix (« You wanna be a man about it », « That's called tough love »). Voix en cathédrale.
De beaux moments complices qui rapprochent la scène du public, où Jessie se confie avec toujours cette pointe d'humour anglais : « I had things to do, I had babies to have ». La longue setlist de ce soir comprend de jolies nouveautés, comme
Thinking About You
: les mots simples de l'attachement. On s'attache à cette voix, guidé par la dame blanche (« In my world there's only you »). L'audience se prend les pieds dans des mouvements, abandonnant son corps à la musique. Jessie est d'humeur joviale (ou serait-ce tout simplement british ?), elle transforme toute la salle en un gros éclat de rire quand elle demande la prochaine chanson à l'audience française : « I love you with the french accent. Go again ? ». La belle continue de nous offrir des compliments (« Best gig in Paris ever »), et prétend que son amie Joyce est dans la salle (« My friend Joyce is here »). Lourd silence. « No ? I like to think that she is having loads of sex with her boyfriend. Here is to all the lovers out there ».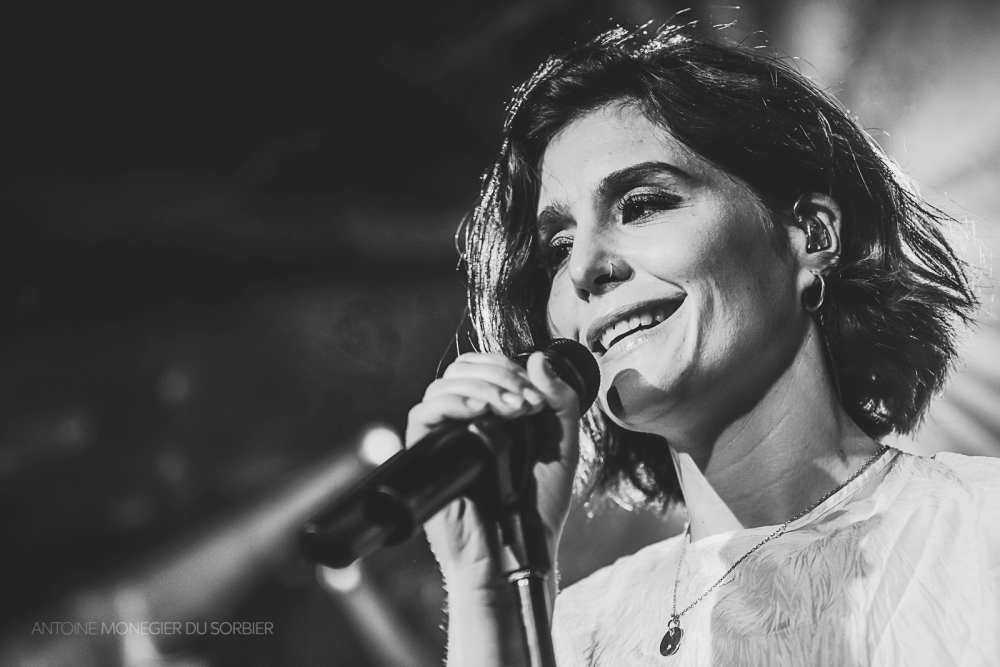 Wildest Moments
signe le réveil des instruments, et dans la salle, tous chantent. Par coeur (« Baby, in our wildest moments. We could be the greatest, we could be the greatest. Baby, in our wildest moments. We could be the worst of all »). Tremblements généraux. Jessie passait une mauvaise journée jusqu'à ce qu'elle nous rencontre ce soir, ça tombe bien, nous aussi. Tout est plus solaire. « Cette chanson à été écrite avec Ed Sheeran », auquel répond un « We love you more than Ed Sheeran ». Merci le côté french compète avant des paroles aux sanglots sans violon mais dotées d'une flèche acide (« I hope I'm as brave as my mother »).
Un hymne au courage de nos parents, au bonheur de devenir maman. On pleure déjà à l'idée d'une prochaine date en février.