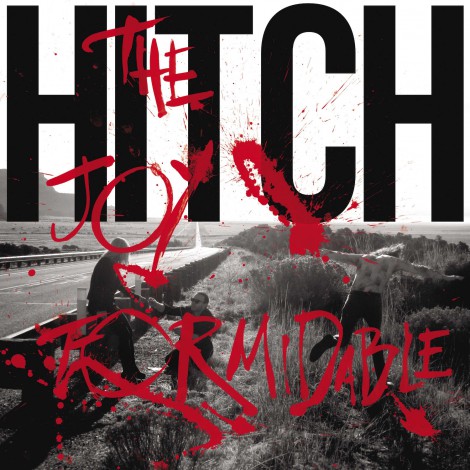 Chronique Album
Date de sortie : 25.03.2016
Label : C'mon Let's Drift


Rédigé par
Emeline
, le 11 avril 2016
Le retour des musiciens gallois commençait à se faire sérieusement attendre pour les fans du trio : c'est pas moins de trois ans après l'album Wolf's Law que la chanteuse Ritzy Bryan et ses deux acolytes sortent aujourd'hui Hitch, un troisième disque qui paraît sur C'Mon Let's Drift, le propre label de The Joy Formidable.

Emmené par son single particulièrement FM et plutôt convaincant, The Last Thing On My Mind, ce nouveau disque se distingue déjà par sa longueur, qui avoisine les soixante-dix minutes, au risque de s'essouffler un poil sur la durée.
Alternant entre bourrasques électriques, riffs rock (It's Started et son côté Arctic Monkeys), mélodies power-pop énergiques (Blowing Fire) et ballades plus éthérées et douces (Don't let Me Know), il montre une large facette de ce que sait faire le groupe, lequel semble s'inspirer depuis une dizaine d'années de tout un pan de la musique pop et rock britannique, de Blood Red Shoes aux Kills en passant par The Last Shadow Puppets, sans jamais expérimenter d'autres horizons.

Doué dans son sens de l'accroche et ses ambiances réverbérées, le trio impose une belle maîtrise de composition dans ses refrains fédérateurs et emportés (Radio Of Lips, Running Hands With the Night), mais frise parfois le mauvais goût (comme le révèle l'arrangement de fin sur Underneath The Petal).

Tout au long du disque, le groupe souffle le chaud et le froid, faisant flirter la rugosité de ses guitares et la puissance de ses fûts avec la délicatesse d'arrangements plus lisses (synthés, cordes, piano...), déployés sur une bonne partie du disque, sans être toujours utilisés à bon escient (The Brook). Faisant contraster ses tubes spacieux aux sonorités heavy avec d'intimistes mélodies acoustiques et une dream-pop propice à l'évasion, The Joy Formidable séduit dans l'ensemble, sans jamais surprendre totalement.